Customization and Promotion of Existing Stores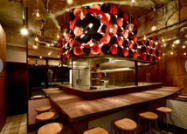 For the operators who plan to enlarge their direct range of stores, expand their brand effect and expand brand operating license.
Our company are developing lots of customization service of stores such as: promotion and individuation of store  performance, business status, products and design; chain operation, license management of excellent franchise partners at home and abroad and so on.
We have the regeneration support services for the trattoria and restaurant which are going through decline in profits. We will provide corrective comments based on our experience accumulated over the years for the regeneration business, profits increase and other problems.
This is a kind of customization and promotion service for these operators who plan to enlarge their direct range of stores or expand brand operating license by improving store status and personnel training.
"Every store has its feature, but they are good at developing products not training the person of ability"
"They are good at creating team, but not making business plan or capital policy analysis"
"Which kind of method can make creating business model plan as your company's feature"
All sorts of weakness are bound to exist.
The feature of operators and atmosphere of company are different, "many operators just put the successful case they see and hear into practice, but finally what they are good at can bot be brought into play." There are many similar examples in reality.
I also need plenty of time to realize what I am good at.
In addition, the catering industry keeps up with the times and will change with the change of sense of worth and business technique. Now it's time to link up the food stores and make it possible for developing a lot of food and beverage business.
If we want to realize the future business model, the expansion of basic business and the consolidation of existing stores base can not be the most important part. Because this is something that can not be achieved in the short run. You can establish store brand quickly by  identifying your own weaknesses and strengths as soon as possible and making reasonable planning through the management of the store.
In addition, If you can not manage the team in store in a better way, then the planning above mentioned will feed on illusions.
To achieve the dream, it is the most important to get the consensus of the top management and the line team.
The person with ability in store can bring their talent into the operation through creating the integration environment of management and front-line team, which will produce different results.
An early understanding of the operation and way of thinking of front-line team  will help to make the shop easier to operate.
If construction and promotion of catering team communication becomes your habit can help managers develop talents who can understand store operations and future development plans.
By understanding your personality and your vision for the future, we will provide you with services that meet your needs.
It's free for consulting, Please contact in any time.
Customization Service for Opening Business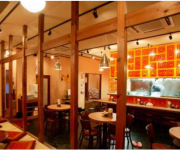 We can provide the support service for the clients who are  running a food and beverage store, the people who plan to leave company and open business by themselves or a legal person who serves as a new business for the catering business. You can get our company's full support from the opening place, staff, employees until most of the projects before the opening and business growth after implementation.
Catering industry is the best industry for low threshold, low challenge difficulty and realizing the dream of having your own stores sooner or later.
However, access to the catering industry will be faced with equipment investment, catering business practices can not be compared with a few years ago.
Our members will focus on "stores that can't fail","long run stores"and looking for the business model that managers want to achieve, And take this as a solution to the actual uneasiness of the operators.
Even if there is business model to be achieved, there is always a gap between dreams and reality. If you can make the considering model more excellent, then you can avoid the gap between the business model after opening and expectation.
"What should we do about the equipment and design after determining opening"
"How to finance, and how to choose the staff, is it suitable about the price"
The days of mental and physical busyness comes, which have been caused by the pressures of the above questions, and unable to choose a partner.
As a result, errors occurred with staff selection and extra cost...there are so many examples of losses as high as millions.
We will work with managers to work together on supplier selection, valuation confirmation, employee selection, and so on。
In addition, in terms of extended operational status, you can choose to expand in the prototype store, take training and talks at elite stores, and take training at excellent franchisees store, which can reduce the failure rate and realize the possibility of opening smoothly.
If you decide to start your own business, please don't worry about it alone. Please talk to us.
Knowing much about "what you can do and you must do in advance half a year to a year before your determination"can help you carry out business more systematically.
It's free for consulting, Please contact in any time.
Training of Cooperative Partner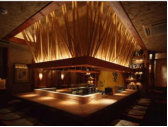 We have the partner selected services for existing store operators and newly established store operators.
In my book, the importance of partner selection is also documented. For the restaurant's opening, people, things, money and other parts of the choice, if there is a mistake, it will cause great losses.
For the part of the person, it is difficult to find the right advertising and media in recruitment and recruitment of partners. It is difficult to decide whether the price is suitable, whether the radiation range is valid, and whether the advertiser can help me find the right staff.
For the part of the things, the selection and design, construction of materials, manufacturers, material suppliers and beverage suppliers are the most important factors leading to the rise in costs. Unfair transactions are often noticed only after the transaction because of not understanding their strengths and weaknesses, transactions that can not be altered also result in substantial losses.
For the part of the money, use of funds such as opening funds, operating funds, etc., and the tax and service issues involved in the catering industry are frequent problems.
Knowledge of business needs and budgets, screening of partners, and validation of budget estimates are under way. The company has screened hundreds of suppliers to become members, without charge to customers.
It's free for consulting, Please contact in any time.
Customization of Design and Conception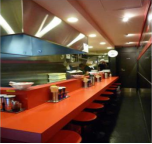 This is a kind of service for selecting designer and designing the store.
In terms of design and construction of store, not only does the budget need to be taken into account, it is also necessary to determine the balance between the open attitude that allows designers to play a wide variety of features and the store itself.
"Although the design is good, the improper operation led to the failure of the design."
"You want to design it to be western style but just be good at Japanese cuisine, therefore you make a suggestion to designer"
"You want to join a small but featured, attractive show, but can not handle the subtle details, it is far away from the ideal store, and so on "
Anyway, it's going to cost the same, so is it better to choose the one that you have chosen?
Since the opening store are rented by an overall lease of goods and shop, the number of designers who want to try to do it with their own hands is increasing.
 We will provide a selected service for designer who meet you in the store and the construction company.
Web Design, Logo & Fans Page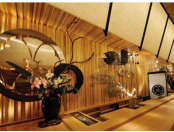 Our members do not go to design departments, to produce patterned shop signs, make menus, design leaflets and other patterned home pages, but produce creative, high standard design work.
Through careful consideration of design thinking, the quality of goods, concepts, product quality can be conveyed to customers through visual, so as to establish their own store brand.
You want to consider the company's logo, want to make a shop logo or mascot, want to make home page, but the funds are limited, ordinary home page can not meet your company's needs...all sorts of questions can get the corresponding proposal.
In addition, the social networking fans page production, operation management, cloud platform, etc., the support for making the shop more smooth can also be got in my company.
Agent Managing Store Business

Support services for existing shop operators.
There are many shopkeepers who are dealing with restaurants, they do not want to be confined to their own industries, and have joined the restaurant industry as the second sector.
However, the big gap between the owner and the front-line staff is the reality that can not be avoided.
Since you are unable to obtain the consensus of front-line staff, leading to a big difference between the development of the store and the original intention of the owner. It's important to understand something from the perspective of both the owner and the front-line staff.
We are carrying out support activities that shopkeepers and front-line staff will be gathered, importing shop meetings and observers will take part in, then the store can be developed in the direction expected by the owner.
Originally, the culture and the background of the owner can not afford to manage large numbers of members.
But Hiring good managers can lead to higher costs.
Our company is providing services to solve the above problems and continue to provide support for the operation of the store.
It's free for consulting, Please contact in any time.
Customization of Connection Between Main Industry and Bar

Customized services for new individuals and legal entities who want to create bar industry status.
The high risk of setting up a catering business and opening up as a new career has led to the involvement of the catering industry as something that many people can't do.
"Want to build a bar according to your own interests."
"Want to create a bar to retain members and improve service through benefits"
"Want to create a bar that adds value to real estate"
"Create a bar for your company membership"
"Want to work as a friend's second career, and provide a place like the bar"
We can correspond to all kinds of needs.
In addition, It is very difficult for the store owner who focus on eating such as the pub, restaurant, shop and so on to play their own contacts and personality, so our services can play its owner set off ability, and has the advantages of collaborative business owner.
Our company provide the operators whose catering industry does not belong to the main business with building a bar featured with the mutual promotion between the bar and main business, objects selection, purchase and, public support, management services agency.
We will make the bar "the main industry brand building", "commodity characteristics of franchise chain" as a platform, or as a welfare treatment and B to C research and so on. And create a bar coordinated with the main industry.
It's free for consulting, Please contact in any time.
Partnership

·Most of them have reached an agreement with the producers in the activity
We can provide professional project plan, planning and financing, as well as the necessary needs for shop consulting and business training. Because there are the co production stores, so we can meet the requirements.
·Restaurant operators advise on future processing industries and operators who are active in local and overseas markets
For the operator who are not optimistic about the business situation, but still developing high-quality menu, we will confirm the customization of the menu, you are welcome to join the high degree of professional customization. Joining the successful store customization will reduce the failure rate of the store. If there is a business need, you can change the license.
Now we can respond to relevant inquiries from Tokyo and Osaka, but we can not help local and overseas consultants. We will launch a project for you to be interviewed by the production consultant.
Assistance to manufacturers and suppliers.
We want to cooperate on business related issues that cannot be supported by professional functional issues. In addition, it will be a great honor to have an elite team to help meet customer needs. Welcome to consult.